Key Presenter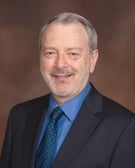 Michael has 25 years of experience in data analytics and internal audit with organizations in the USA, Canada, and the Middle East. He was a senior member of the data analytics practice at Focal Point Data Risk. Michael also led eBay, Inc.'s data analytics program in the Internal Audit department. He was tasked with integrating data analytics into the audit workflow on strategic and tactical levels. This included developing quality and documentation standards, training users, and providing analytics support on numerous audits in the IT, PayPal, and eBay marketplaces business areas. He also provided support to non-IA teams such as the Business Ethics Office and Enterprise Risk Management teams. Michael has supported audits throughout the organization in the IT, compliance, operations, vendor management, revenue assurance, T&E, and human resources areas.
Michael's software experience includes Arbutus Analyzer, ACL Desktop/Direct Link, Alteryx, Microsoft Access, SQL, and Tableau. He led ACL Services Ltd.'s global training team for 8 years. His experience includes development of ACL/Arbutus data analysis programs (scripts) for auditors, fraud detection professionals, SOX compliance teams, and business departments.
He is a graduate of the UCLA Anderson School of Management.