Arbutus Analyzer provides a multitude of ways to organize your work efficiently and reduce clutter. These can apply to files, scripts, logs, and folders.
Intermediate/Temporary Files and Objects
Complex and sophisticated scripts can generate many intermediate files that are not necessary for future use. Using a temporary object prefix will tag such files for automatic deletion when a script completes. This setting is in Tools >> Options >> Interface.
The user can enter a prefix for temporary objects here. In a script, the user can name temporary objects with this prefix. These objects will be automatically deleted when the project is closed. Alternatively, the user can set the prefix and delete the objects using Arbutus procedure syntax:
Setting the prefix:
-SET TEMP 'tmp_'
-Deleting all temporary objects:
-DELETE TEMP OK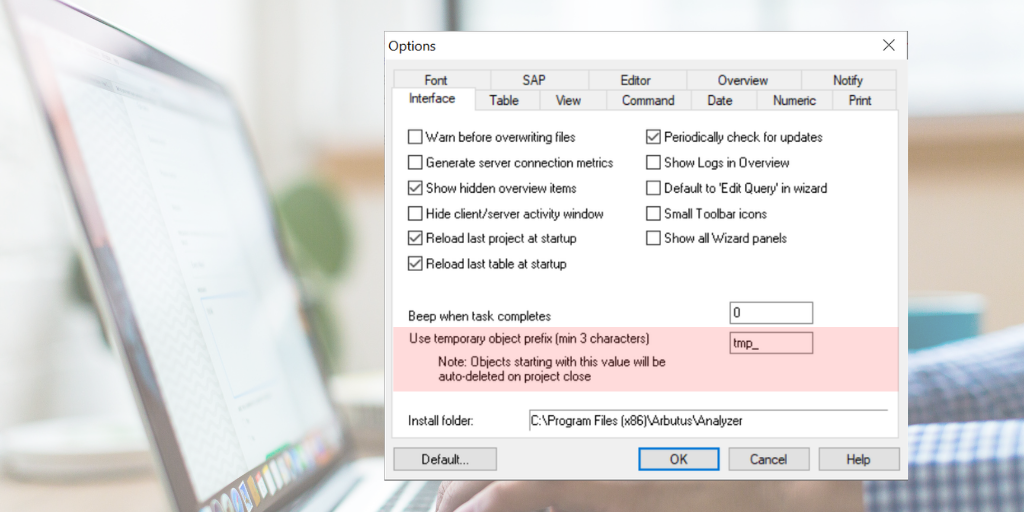 Hiding Objects
Procedures may create files that are necessary but distracting. To hide them from view, append an underscore (_) to the file name. Hidden objects, including procedures, can be seen by checking the "Show hidden overview items" checkbox in in Tools >> Options >> Interface.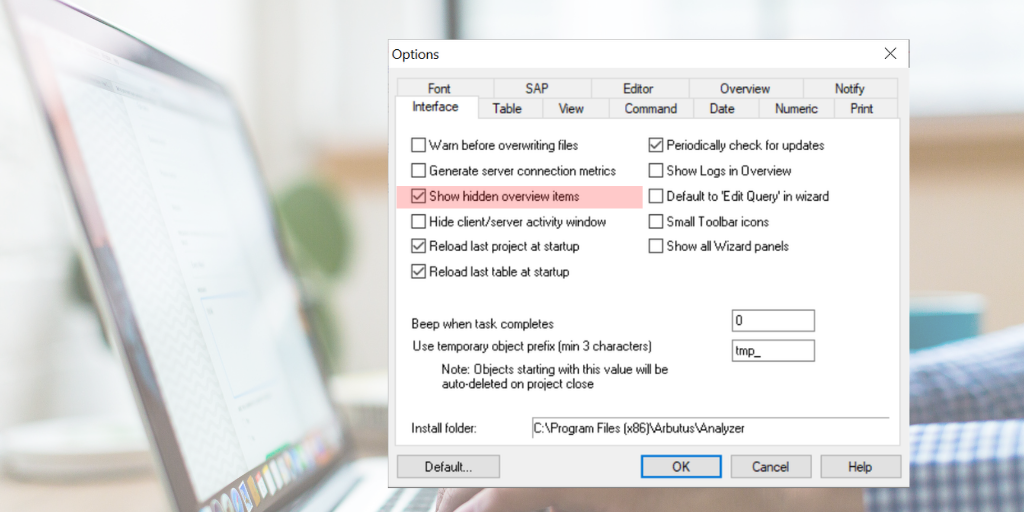 Uncheck the setting to hide the objects again.