Facilitating Data Culture and Powering Change
Arbutus Software Inc.
About Us
Whether it's helping to streamline the tax process for an entire country or turbocharging the evolution of an energy sector powerhouse's Audit process, Arbutus is the engine that powers change.

Our versatile data analytics suite allows customers to connect to and combine a myriad of data sources. This data can then be analyzed to support any number of objectives and outcomes. Arbutus technology is leveraged heavily by Accounting, Audit, Compliance and Fraud Detection users. Its speed, power and flexibility is why public and private sector teams choose Arbutus to drive actionable results.

1000s' of active users in 60+ countries rely on Arbutus to enhance their testing, analysis & compliance capabilities. We provide our clients licensing flexibility and better business value. Integrate easily with the complementary tools you use today (i.e. R, Python, SQL, Excel, Tableau, Qlik, etc.) and connect to virtually any data source. Cost effective, scalable, and user-friendly for technical & non technical users.

Arbutus continues to expand the functionality our users rely on, while optimizing performance and simplifying the user experience. With a reputation for outstanding customer service, strong product support, and flexible licensing, Arbutus is not only the most technically advanced but, also the best value you will find anywhere in the industry.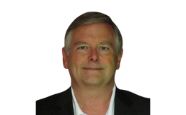 Grant Brodie
Founder, President & CEO
Grant's development and management experience in data access and audit analytics has powered Arbutus with lean & agile analytics technology. Grant's passion for customer-driven product development enables Arbutus to continue to define the state of the art in audit analytics capabilities globally.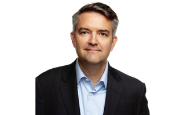 Greg Thomas
VP Sales & Marketing
Greg's leadership & experience is the pillar behind Arbutus's high performing sales & marketing teams. He has served recognizable organizations across diverse markets including Federal, State & Local Governments, K-12 & Higher Education School Systems, Advisory Services, & Fortune 500 Corporate Treasuries and Tier 1 Financial Institutions.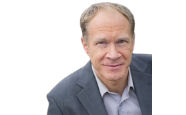 Brad Thiessen
Director of Client Services
Brad's experience with audit and fraud detection analytics for over 25 years has enabled Arbutus built customized functionalities. He continues to share his expertise in data analytics helping companies achieve confidence and success in the use of analytics.
Arbutus Partners Appreciation Event 20'
Lisbon, Portugal