Arbutus Version 7
- Available now!
Powerful Analytics. Simplified
Arbutus Version 7
More intuitive. More visual. More capable. Easier to Automate. And even faster.
Arbutus Version 7 was designed to enlist everyone in the growing analytics movement.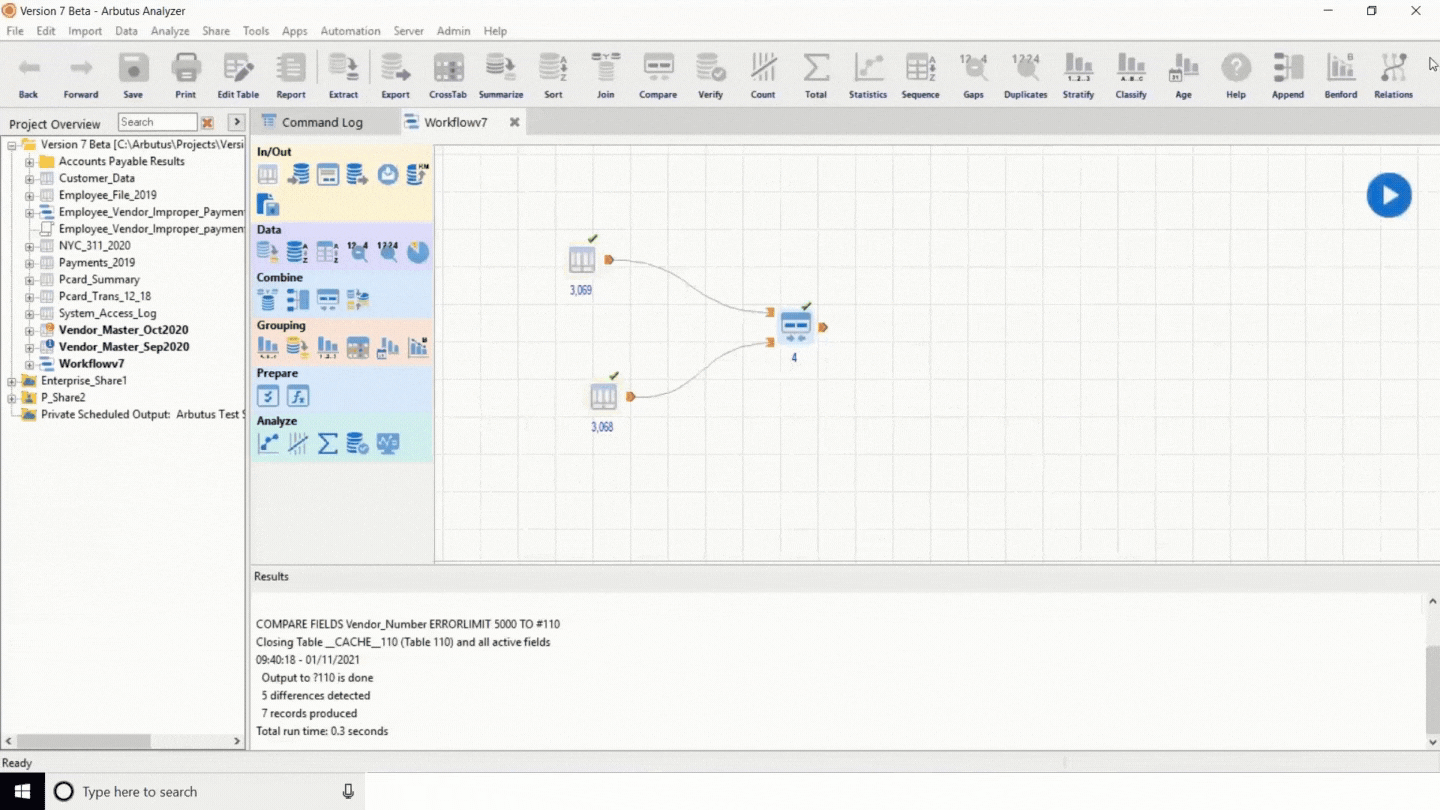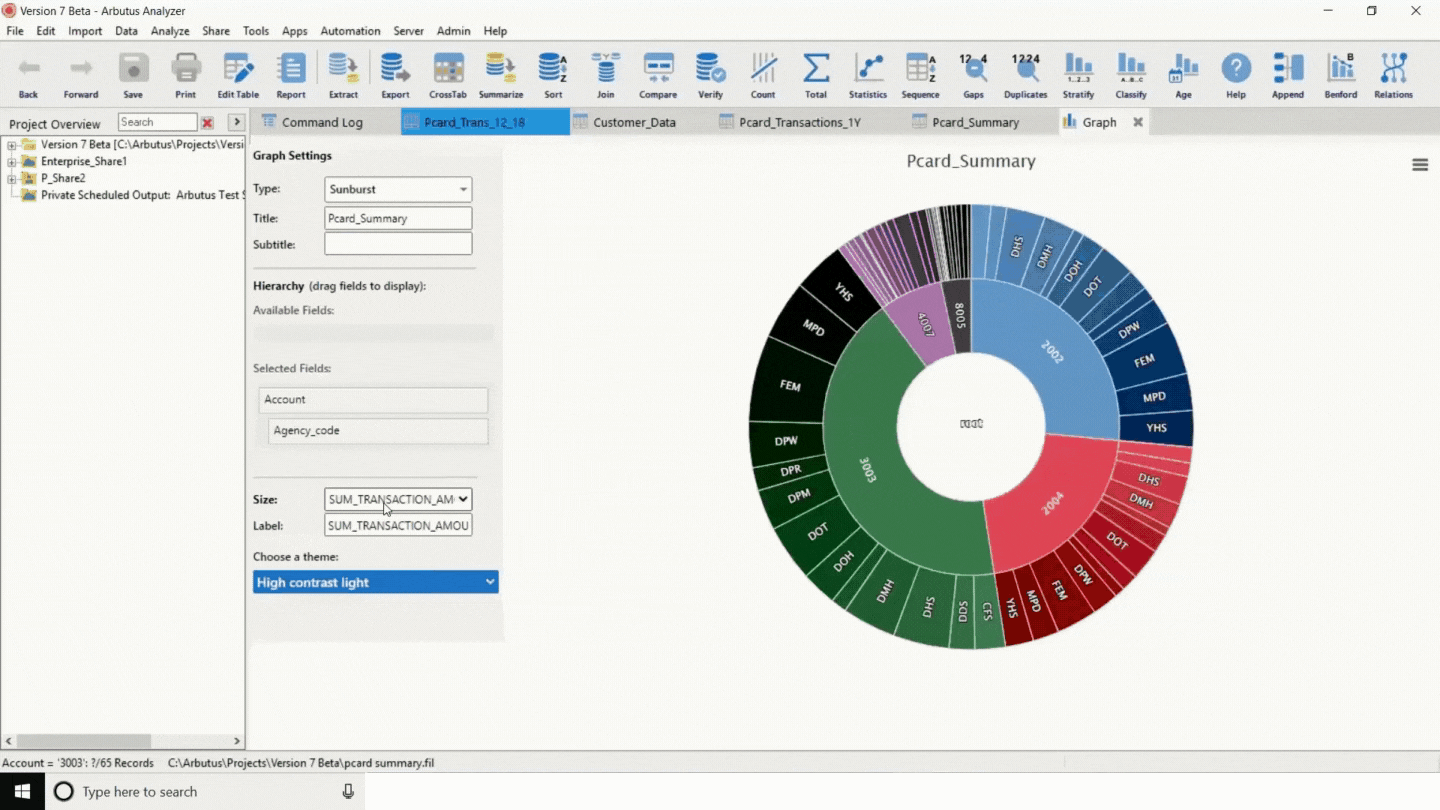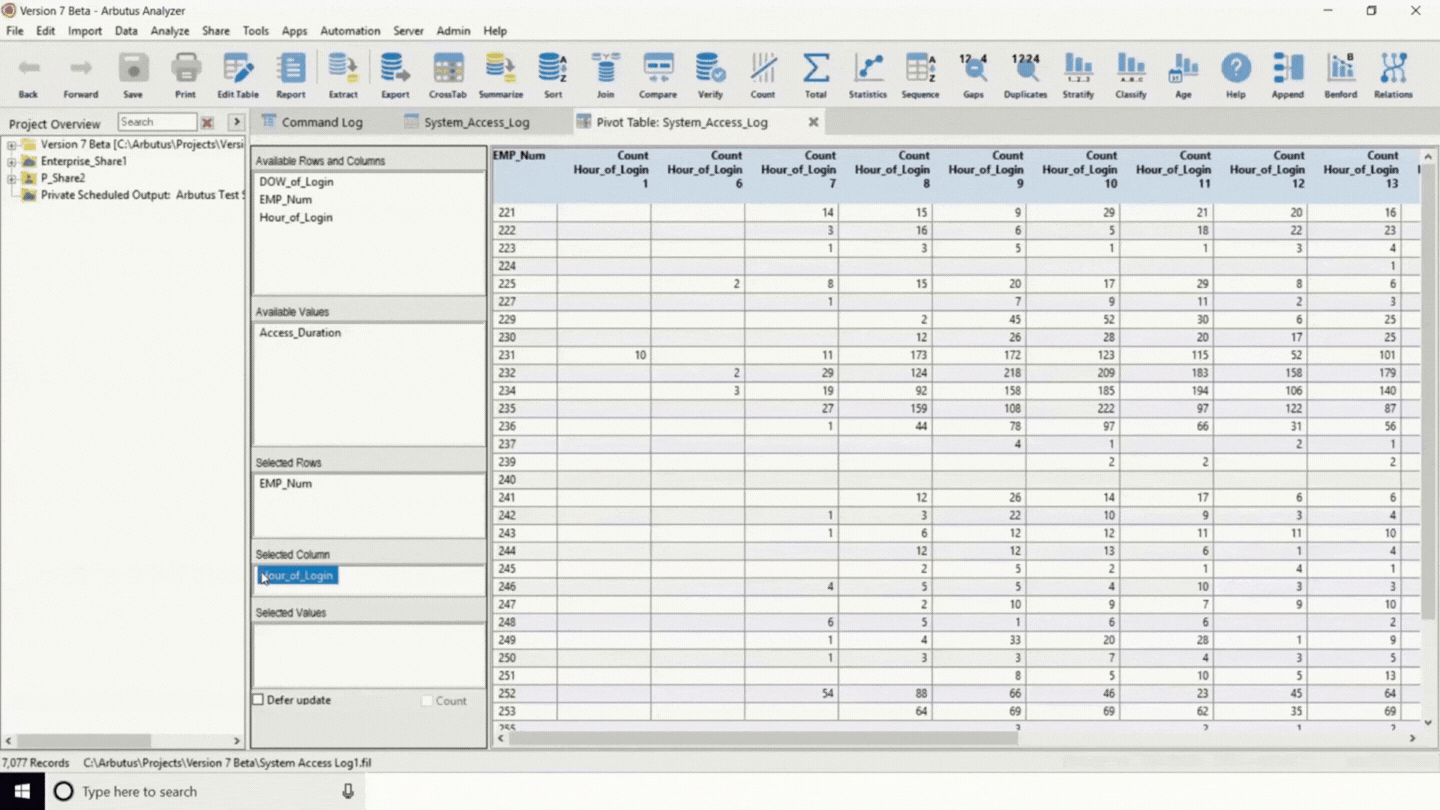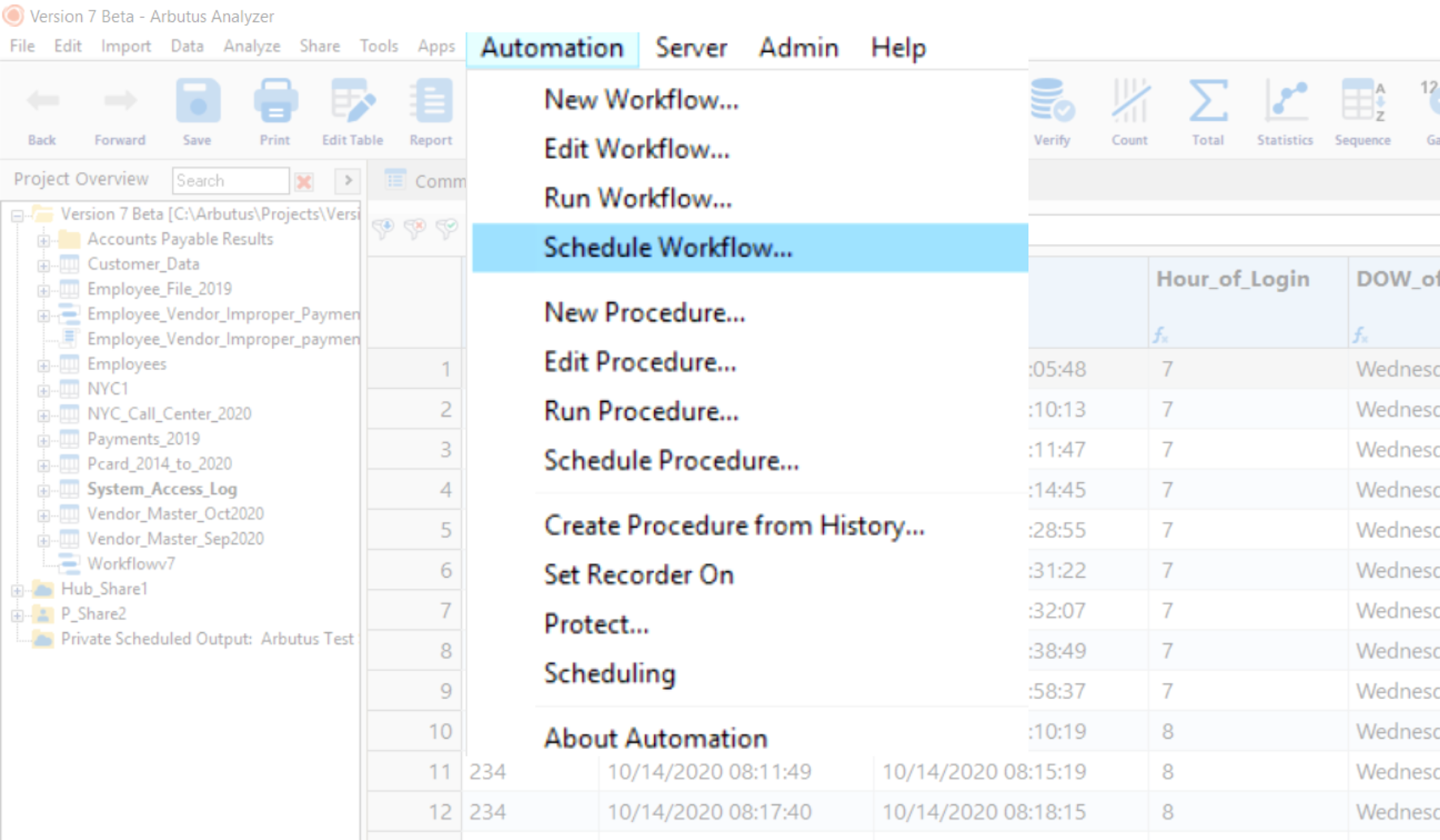 Automation
Tap into all your Automated Analytics all in one place under the new Automation Menu.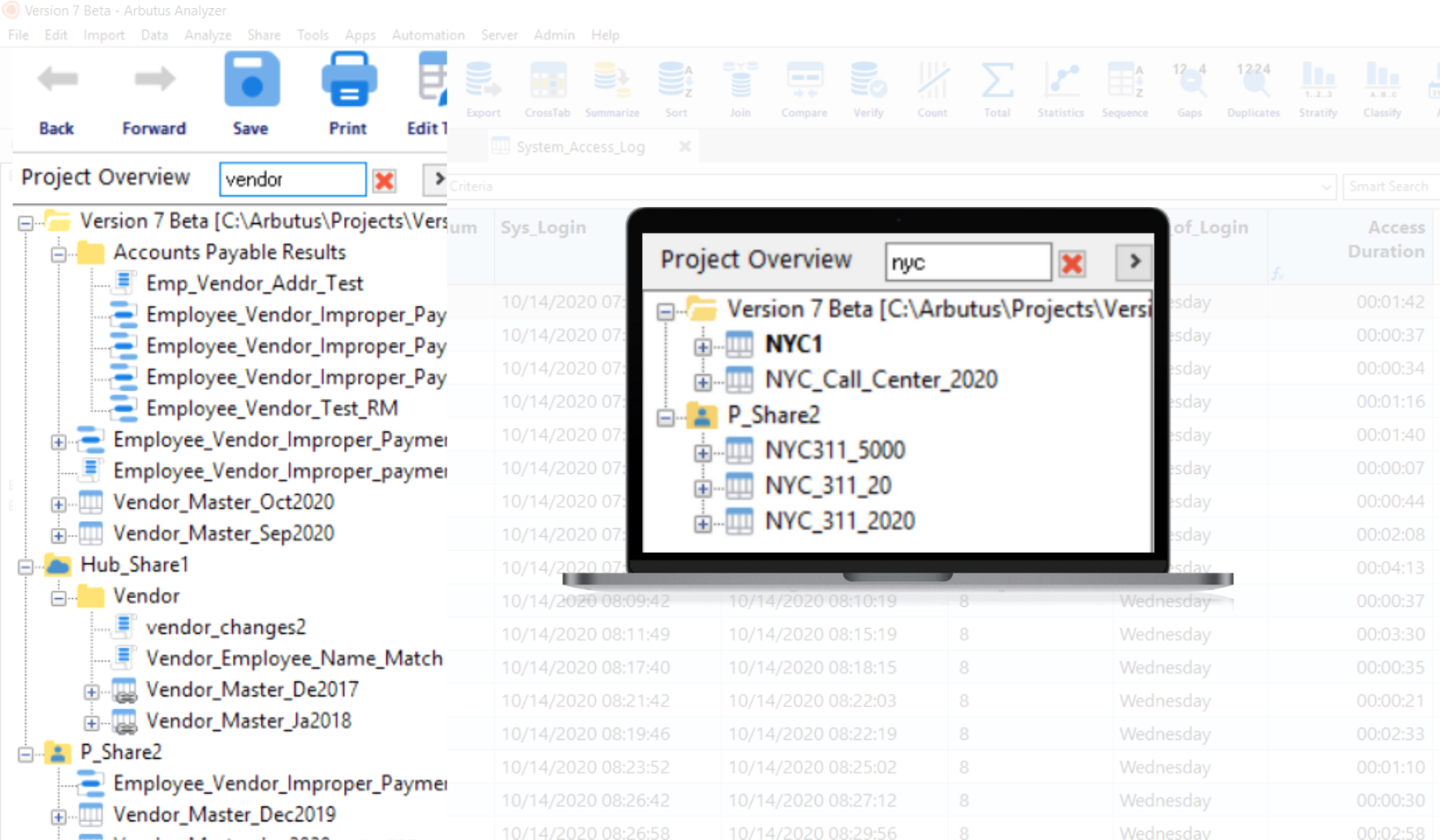 QuickSearch
Like SmartSearch for your Project Overview. Find the project or file you want to work with more quickly and easily.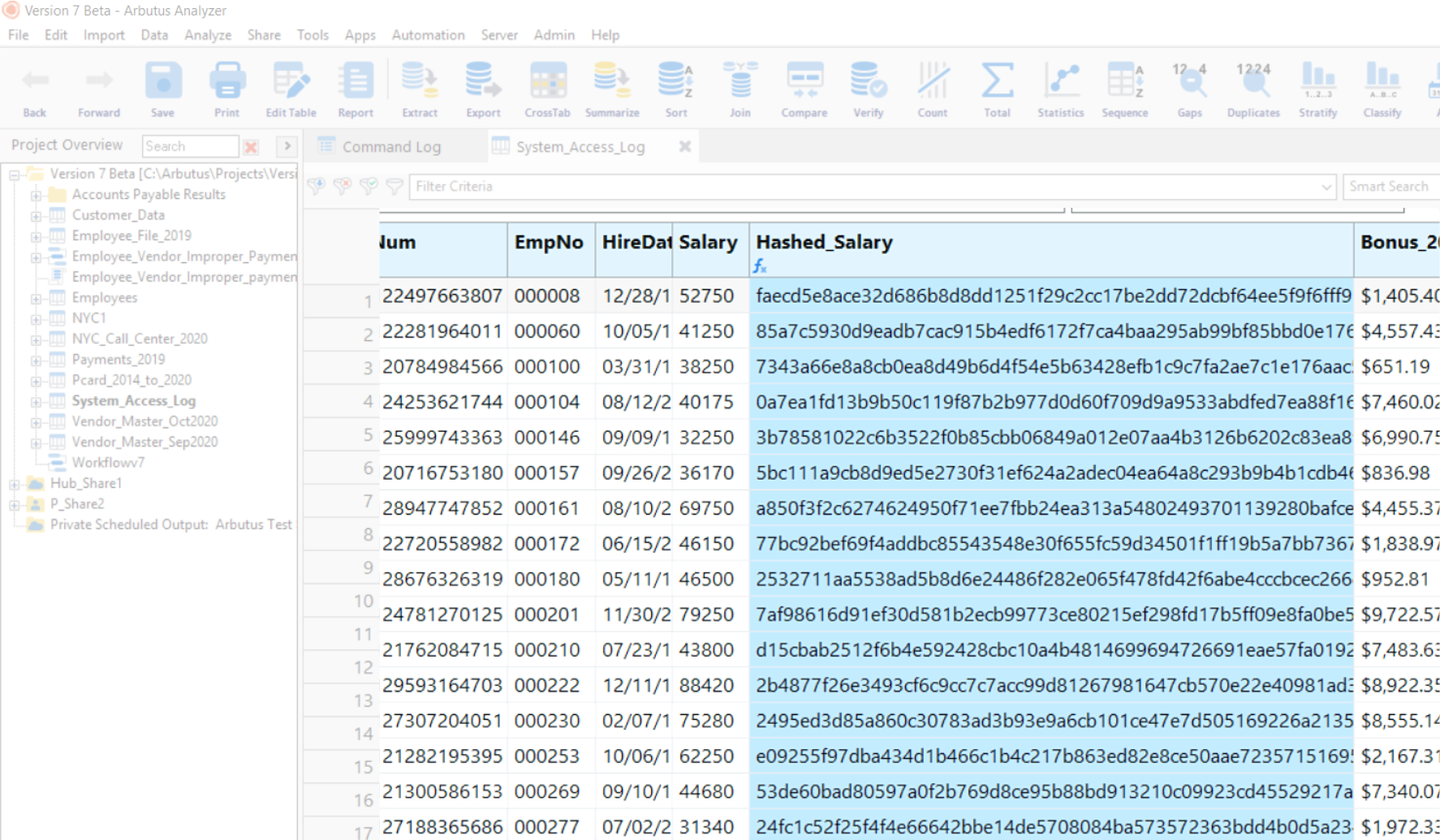 Hash Function
Enable data analytics on ALL of your data while ensuring data security. Mask sensitive data (credit card #s, salary information, social security #s, etc.) with the new Hash Function.
Additional Data Connectors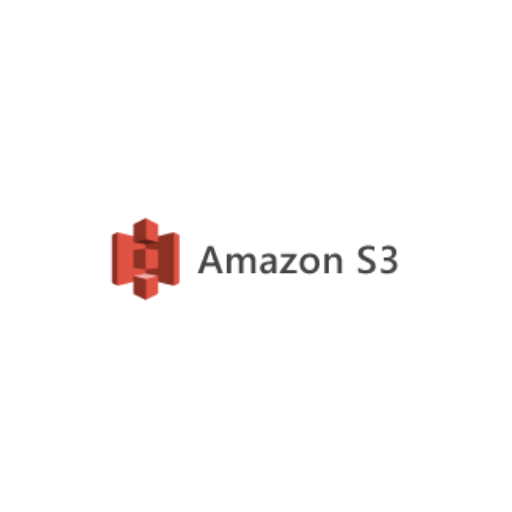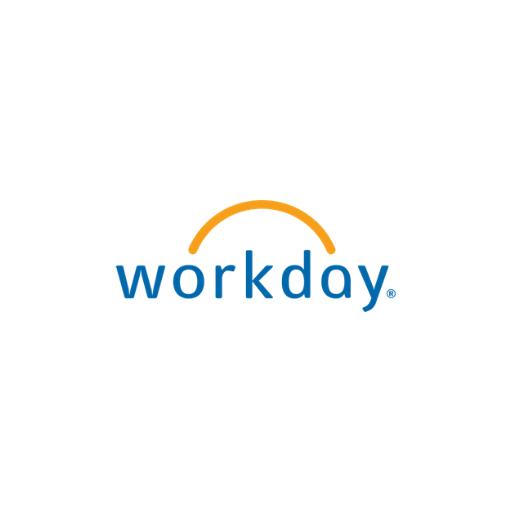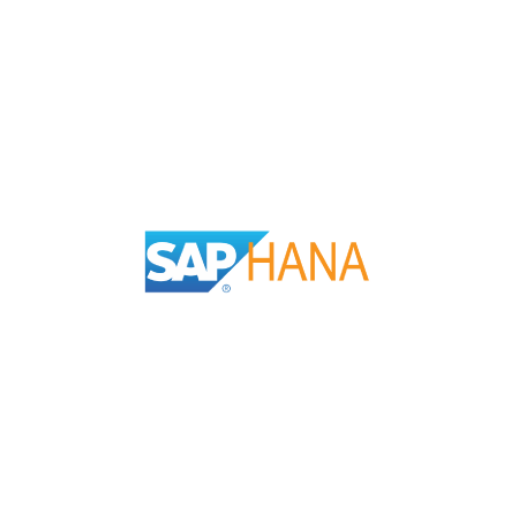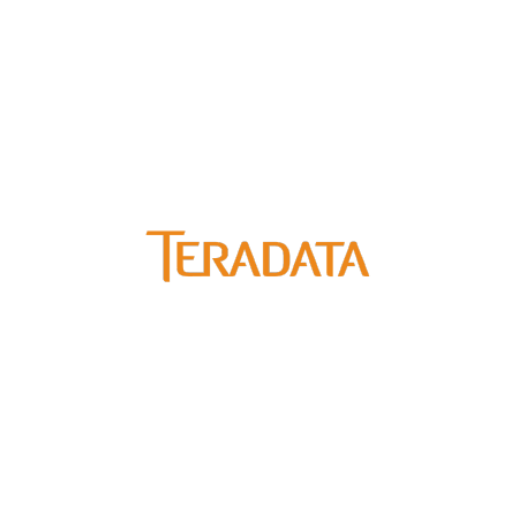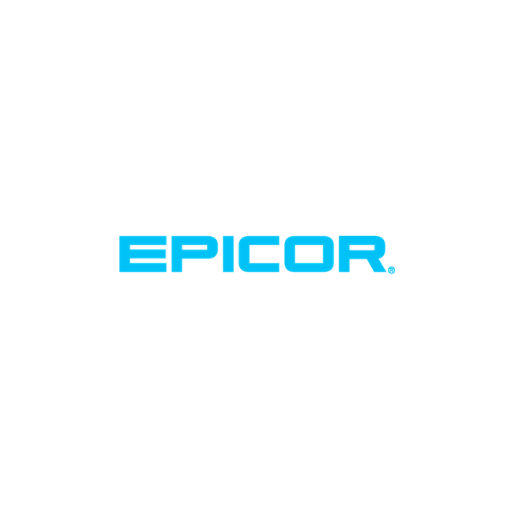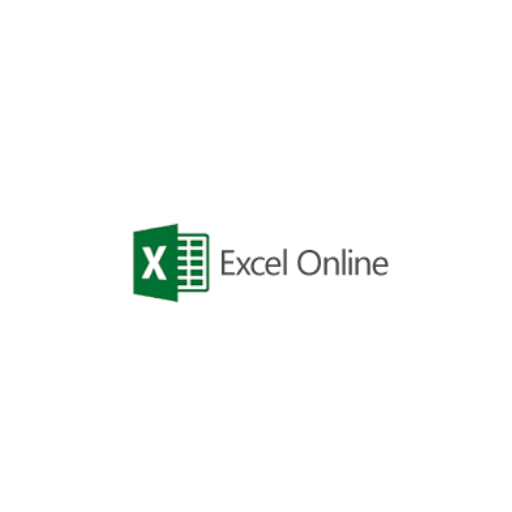 Analytics
Statistical values (min, max, avg) added to more commands
WordFind function
Ease of Use
Larger dialogue boxes
More QuickFilter options on Dates
Color highlighted SmartSearch results
QuickSort column indicator
Automation
Verify, Gaps, & Sequence commands now support data file output
IF function
Procedures automatically report elapsed time
Procedure Dialogues now support HUB (Server) files
Better integration with ResultsManager
Additional SmartApps
Take advantage of even more ready-made apps in support of advanced analytics. Use interactively or as templates to create your own customized apps.